Eltűnt Gyerekek nyomába - Missing children
Olyan oldal, ahol eltűnt gyerekeket mutat be, hátha lesz olyan valaki, aki rátalál. this is the page where you present missing children.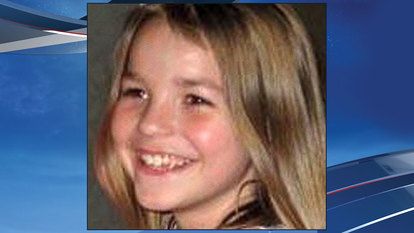 LINDSEY JO BAUM.
2009. 06.26. - McCleary/Washington- USA.


Lindsey's body was actually located in September 2017 by hunters in a remote area in eastern Washington state, hundreds of miles from where she disappeared. The authorities are being tight-lipped about the exact location Lindsey's remains were discovered, as they believe it "could provide clues for the case."
Lindsey's remains were not identified by a DNA match until the beginning of May 2018 by the FBI lab in Quantico, Virginia. As her remains were not associated with any particular crime, Lindsey's DNA was merely added to the queue. Although the rational part of me realizes that this is how the system works, I cannot help but grieve for the extra needless months that Lindsey's loved ones waited to find her.


Lindsey's case is far from closed until her killer is apprehended and convicted of her murder. Grays Harbor County Sheriff Rick Scott has implored the public to reach out to the police and provide the evidence needed to assist with solving Lindsey's murder. Sheriff Scott explained to the media, "There are people out there that have information that would be the nugget that we need to explode this investigation and culminate in an arrest. We need those people to have the courage to come forward and share that information."



During the summer of 2009, newly-divorced Melissa Baum and her two children, Joshua and Lindsey, moved to Washington state from Tennesseefor a fresh start.
June 26th, 2009 was a warm day in McCleary, a small town with a population of 1,500. Lindsey and Joshua headed to their friend Micayla's house. Along the way, Lindsey and her brother got into an argument over a bike, so he headed back home. Lindsey asked Micayla if she could sleep over, but her friend's mother said no. Around 9:30 pm, Lindsey embarked on the 10-minute walk home alone.
10-year-old Lindsey never made it home. Melissa, Lindsey's mother, was extremely worried. She called 911 at around 11:00 pm and the search for Lindsey commenced. Soon, agents from the FBI's Seattle office arrived, adding to the hundreds of police and searchers already scouring the area for Lindsey. Ground, air, and water searches were conducted for ten days. And search dogs assisted with the investigation. No sign of Lindsey was found.
Lindsey has been described as quite the talker. She loved writing stories and dreamed of publishing enough books to fill her family's bookshelves.
At the time of her disappearance, Lindsey was 4 feet 9 inches (145 centimetres) and 90 pounds (41 kilograms). She had shoulder-length brown hair and brown eyes. She was last seen wearing a light blue hooded pullover shirt and blue jeans.
----------------------------------------------------------
Sajnos Lindsey Baumot a szűlei már nem túdják mosolygósként látni, mert a holtestére az eltűnése után 9 évvel rátaláltak. Egy nap kitúdódik ki volt az a rossz ember, aki megbántotta, egy nap fényderűl rá.