Eltűnt Gyerekek nyomába - Missing children
Olyan oldal, ahol eltűnt gyerekeket mutat be, hátha lesz olyan valaki, aki rátalál. this is the page where you present missing children.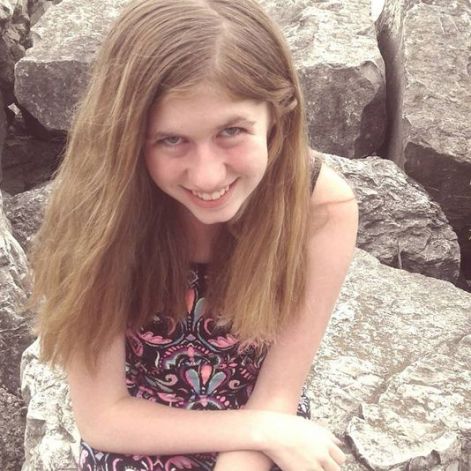 The kidnapping of Jayme Closs occurred in the early-morning hours of Monday, October 15, 2018, in Barron, Wisconsin. Thirteen-year-old Jayme Lynn Closs was abducted from her family's home around 1:00 a.m. by an assailant who forced his way inside and fatally shot her father and mother. Closs was taken to a cabin 70 miles (110 km) away in Gordon, Wisconsin, and held in captivity for 88 days until she escaped and ran for help.[3][4] A suspect, Jake Thomas Patterson, was taken into custody and told police he kidnapped Closs and killed her parents. He has pleaded guilty to two counts of first-degree intentional homicide and one count of kidnapping. As part of the plea deal, prosecutors dropped the charge of armed burglary.


On Monday, October 15, 2018, at 12:53 a.m., a 911 call was made from the Closs family home using the cellular phone of Denise Closs. While the caller did not speak with the operator, a disturbance and yelling was heard before the phone call was disconnected. When the dispatcher called the number back, they reached the voicemail of Denise Closs. Upon arrival four minutes after the call, police saw that the front door had been shot in and found James Closs, 56, and Denise Closs, 46, dead from gunshot wounds. Their daughter Jayme, 13, was missing.The family dog was still in the home when officers arrived. Police believed Jayme was home at the time of the attack, based on details in the 911 call and evidence at the home. No gun was recovered after searching the home and police did not have any suspects. Neighbors said they had heard two gunshots but had dismissed them since hunting was common around their homes.



Investigators received more than 2,000 tips in the case and reviewed most of them. Searchers first concentrated on the sides of US Route 8, which is near the home. On October 23, 2018, volunteers spent the day searching for the missing 13-year-old. A US$25,000 reward for information leading to the location of Closs was issued on October 24 and doubled to $50,000 on October 26.

On October 30, the day of the funerals for James and Denise Closs, a 32-year-old Wisconsin man was arrested and admitted to burglarizing the Closs home. He was charged with burglary but cleared of any connection to the October 15 attack against the family.