Eltűnt Gyerekek nyomába - Missing children
Olyan oldal, ahol eltűnt gyerekeket mutat be, hátha lesz olyan valaki, aki rátalál. this is the page where you present missing children.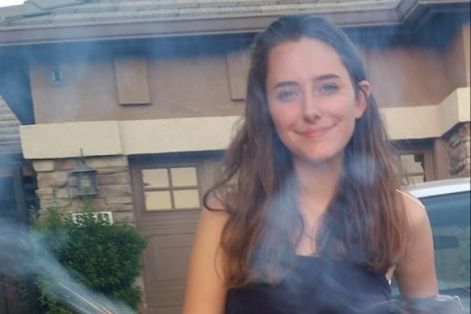 MISSING JUVENILE
UPDATE 10/15 5 pm
Many have asked if there is more information on the search for Karlie Guse. Other than a confirming sighting in the area of Highway 6 and White Mountain Estates on the morning of her disappearance, we have no new information to report. We have deployed multiple resources, including helicopters, scent dogs, Search and Rescue teams and off-road vehicles, to thoroughly search the surrounding neighborhood and high-desert terrain. Interviews of family and friends have been conducted, as well as a forensic investigation into her social media and electronic devices. Despite every effort, Karlie still has not been located. If you know anything that will help us find Karlie, please call 760-932-7549, option 7.
UPDATE 10/14 6 pm
Karlie is still missing. Despite a thorough search around her home and many inquiries with friends in Bishop, we are no closer to finding her. Please share. If you hear anything about Karlie, please call us at 760-932-7549, option 7.
UPDATE 10/14 7 am
The search for Karlie Guse continues this morning. We are bringing in scent dogs, helicopters and ground resources. We are NOT accepting volunteers at this time. We understand and appreciate the desire to help, but please allow the professionals to do their work without interference and distraction. Thank you to everyone who shared this post. Please continue to spread the word and increase awareness of Karlie.
Original Post 10/13 6 pm
The Mono County Sheriff's Office is seeking the public's assistance in locating a missing juvenile from Chalfant. 16-year old Karlie Lain Guse was last seen in the early morning of Saturday, October 13, 2018, on Ponderosa Street near White Mountain Estate Road in Chalfant. Karlie may be disoriented and does not have any personal belongings or cell phone with her. If you have seen Karlie or have any information regarding her whereabouts, please call Mono County Sheriff's Office Dispatch at 760-932-7549, option 7.
Karlie is a white female, 16 years old, 5' 07", 110 pounds, dark blond hair and blue eyes. We do not have a description of her clothing.
--------------------------------------